Magnier's mix for FEEL MY BICEP has just gone up on Soundcloud for your streaming pleasure. One for the daydreamers and science fiction lovers.
Here's the interview:
Delighted to have Magnier from The House Of Disco delivering this week's FMB mixtape. The guys have been running a blog, a label and a series of events in London for over 5 years, the next one coming up is next week with Hammer. As usual we caught up wit him to see what he's been up to:
"I've just moved to Amsterdam from London after 8 years there so between that and running all the House of Disco stuff it's been pretty hectic, the good kind of hectic though. I also have another anonymous label (ohhhh mysterious) that I run with a friend and have been playing lots of gigs around Europe, so getting to meet/work with so many great people which all which adds to the fun.
I haven't got a proper setup in Amsterdam yet, I'm one turntable short at the moment, and seeing as I was travelling in Sri Lanka over the holidays I decided to dust off my copy of Ableton for recording this mix and do it on the go. As I mostly record mixes live with decks it was nice to revisit a different method. I forgot how much you can mess around with tracks & loops in Ableton and how much craic it is, such a time rabbit-hole.
As I run 'House of Disco' people tend to think of me as a disco dj only, which really isn't true. For this mix I wanted to indulge my love of Science Fiction, I daydream about space all the time and I wanted to put together something to get your mind wandering but that's also got a bit of an energy to it. I also didn't want the pace to be too frantic, that's not very conducive to daydreaming. I left a lot of the tracks quite long so you get the full journey.
Next up I have gigs in Amsterdam, Beirut & Istanbul and London where I'm playing with Hammer as part of the new series of House of Disco parties. Next release on the label is an EP from Aroop Roy and then another EP from Harry Wolfman shortly afterwards. Apart from that I'm just gonna keep putting out & playing out music I love and hope that it keeps me smiling and people dancing."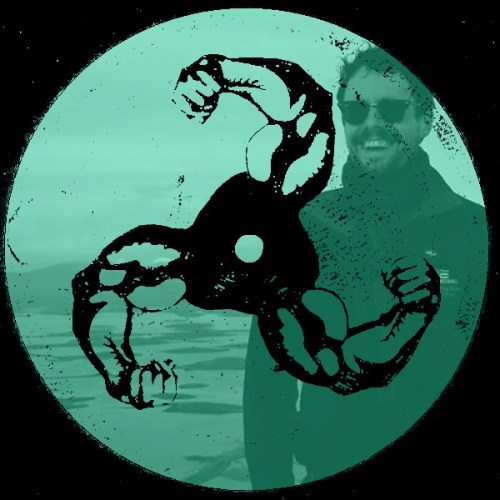 SaveSave