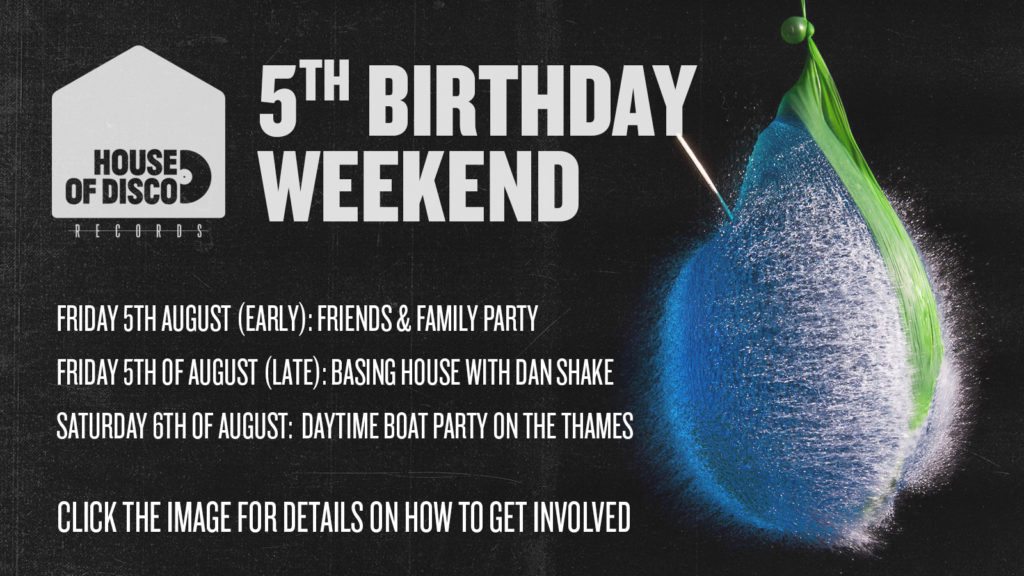 We've a serious weekend of parties lined up in London to celebrate our 5th birthday, we'd love to see you at some stage over the few days.
So…..Whats happening:
On Friday 5th of August we're throwing a party in Basing House with Dan Shake who will be backed up by House of Disco founder Magnier. DETAILS HERE 

Then on Saturday we set sail down the Thames as we party with the 12inch crew on an open top boat all day, these boats are incredible, so hop on board. DETAILS HERE


Thanks to everyone who has made the last 5 years so interesting and to all the people who support us by dancing, listening and spreading the good word.